Want to jump in? Click or tap the book to start reading!
Have you ever wondered how farmed salmon are grown? The Farm on the Sea takes you on a journey through the full life cycle of a farmed Atlantic salmon. Our narrator Sunny, a rare blue salmon, is your guide from the hatchery to the harvest.
Are you a student?  If you answered 'yes' then head to our fun stuff section where you'll find activities and challenges based on The Farm on the Sea. You can start by clicking the button below.
Teachers will find many suggested teaching and learning activities that can be used with The Farm on the Sea to address multiple New Brunswick and Atlantic Canada curriculum outcomes for Grades K-5.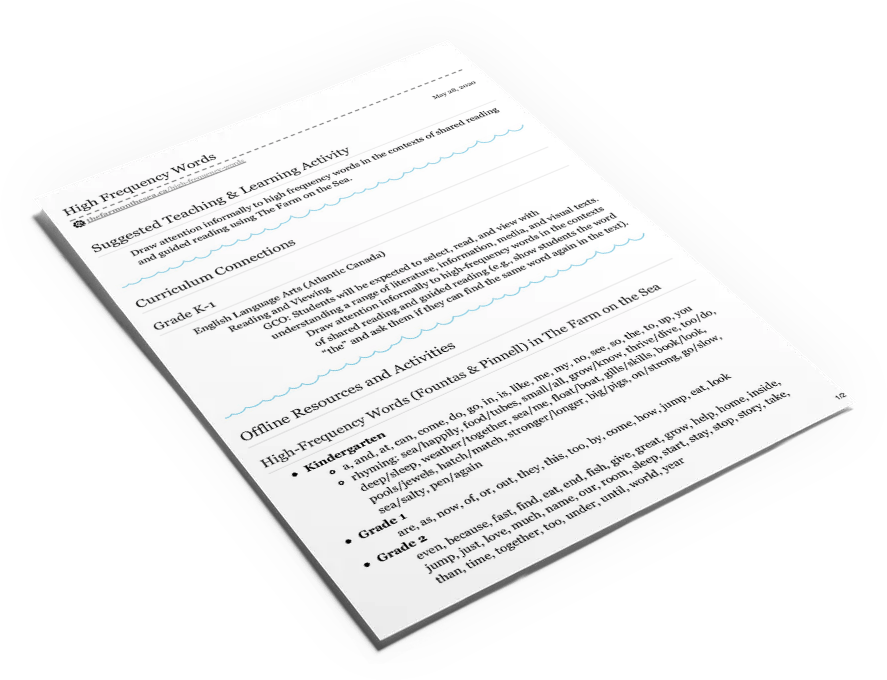 Writing a book is hard work. Meet the team who created The Farm on the Sea.
The Farm on the Sea is supported by the Atlantic Canada Fish Farmers Association. ACFFA helps salmon farmers and other companies involved with salmon farming. They are proud to help fish farmers grow healthy food in our oceans. To learn more about salmon farming visit their website.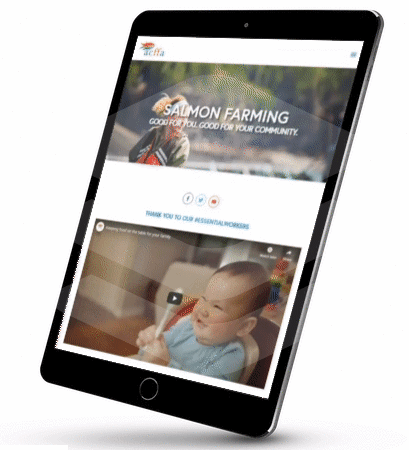 Want to get in touch? We'd love to hear from you. Use this form to drop us an e-mail …